Pictures and Memories from the World Series of Darts held at the Mohegan Sun Casino May 19-21, 2006.
For a dart geek like me this weekend was like heaven.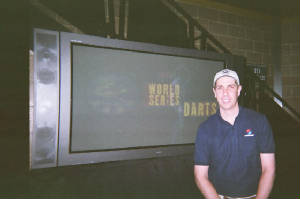 Me ( Anthony Eugenia, aka ae37 ) at Friday Night Madness at The World Series of Darts!!!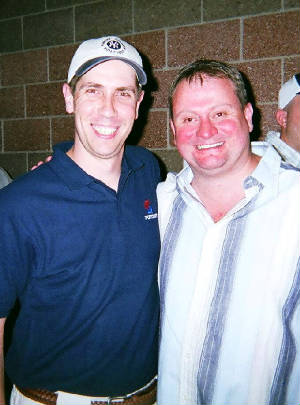 Watching the Friday Night Madness games with Andy Jenkins.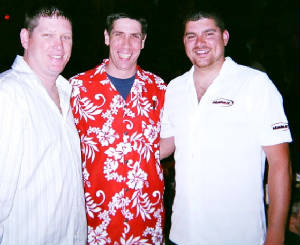 Top American Darters Ray Carver ( left ) and Johnny K ( right )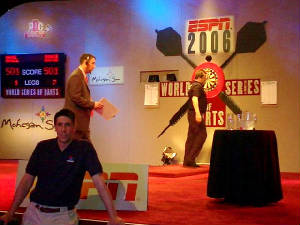 How do you get to the big stage? Practice, Practice, Practice.... or sit front row at the WSOD!!!!!!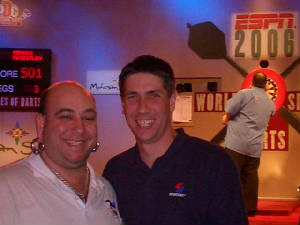 Enjoying the darts with my good friend Phil Fried.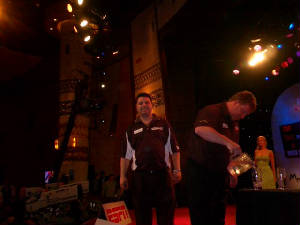 Isen Veljic and Colin Lloyd prepare to open up the games at the WSOD. Let's get it on!!!!!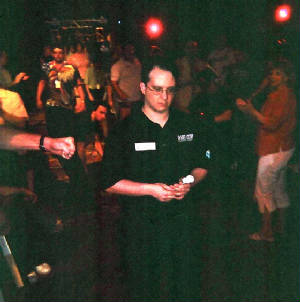 Dave DePriest ( aka. DoubleTrouble ) stays focused and makes his way on stage.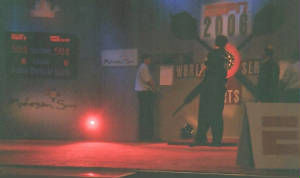 Dave stays loose getting ready for Wayne Mardle.
Wayne Mardle, as usual, plays to the crowd.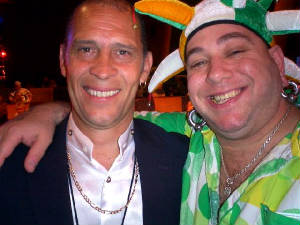 Phil with " The Voice " Russ Bray.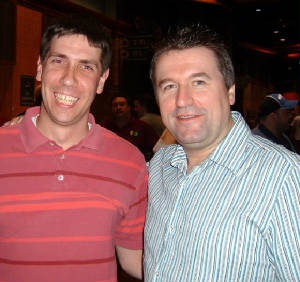 Catching Ronnie " The Rocket " Baxter hanging out in the Casino.
The Power, Phil Taylor make his way to the stage.
C'mon folks if this isn't great being able to watch this guy in person I don't know what is..........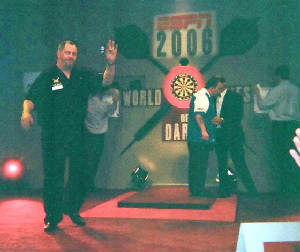 Tim O'Gorman waves to the crowd in appreciation for massive support.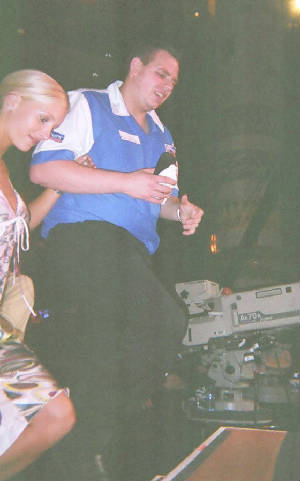 Adrian " Jackpot " Lewis makes his way on stage for his first TV final against his practice partner and mentor---The Power!!!!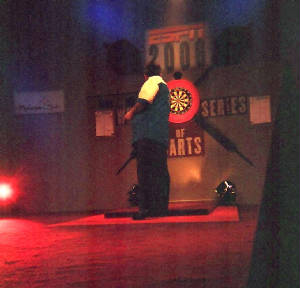 Phil stays sharp, can't slip up against the kid!!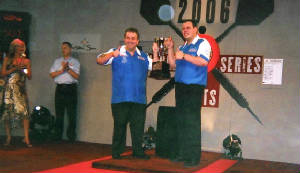 Sometimes you have to lose before you win, won't be the last final we see Adrian in. By his own admission, couldn't focus against Phil. Great tournament Adrian!!!!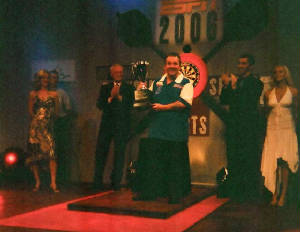 Congratulations Phil Taylor. The winner of the inagural World Series of Darts!!!!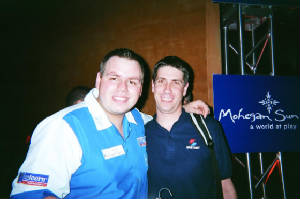 Getting the chance to meet Adrian after the final. ( Thanks to my friend Phil ) ( Adrian actually got off stage at one point to give Phil a set of his new signature line darts, how cool is that! )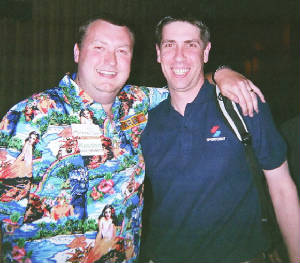 Wayne Mardle, as gracious as always, stuck around on Sunday to talk with the fans.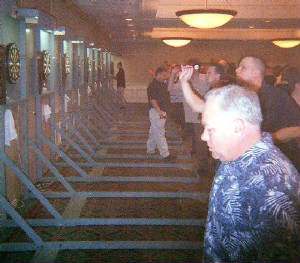 My friend Matt Traub warming up during our trip up to Connecticut to try and Qualify for the WSOD.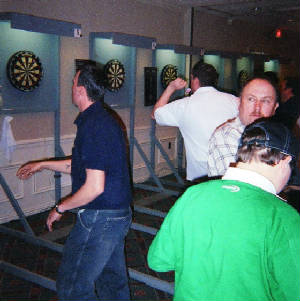 Ray Carver ( in white shirt ) warming up at the Windsor Lockes, CT Qualifier.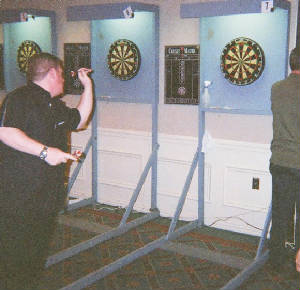 NY darter Matt Malone takes his shot at qualifying.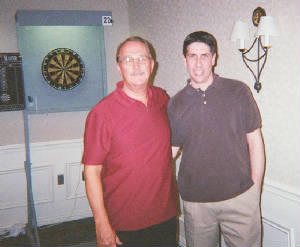 Had the honor of scoring for, then the pleasure of meeting American darting legend Conrad Daniels.