Another great PDC event!!!!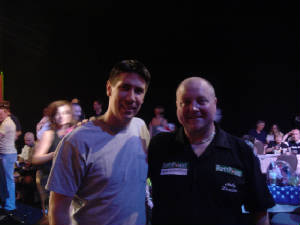 Me ( Anthony Eugenia, aka ae37 ) and "The Hammer " Andy Hamilton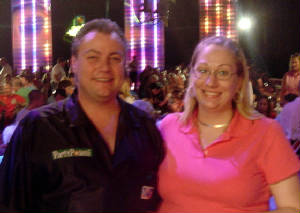 Amanda ( my girlfiend ) and the 2-time world champ John Part.
( She was nice enought to come to the quarterfinals with me but then she got hooked and came every day through the finals! )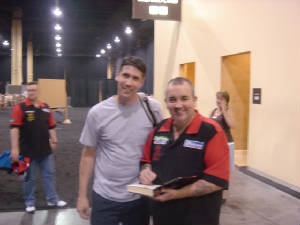 Phil signing his autobiography for me!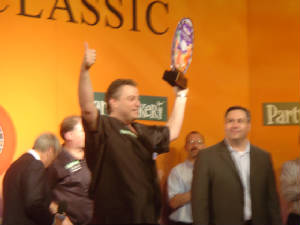 Team SEWA's General Part brings home the Desert Classic tittle!!
---Time for a tittle John!!! ---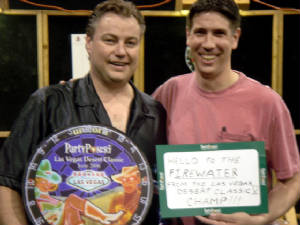 Got a chance to speak to John as he was enjoying his win in the practice room. Thanks John, it was a pleasure.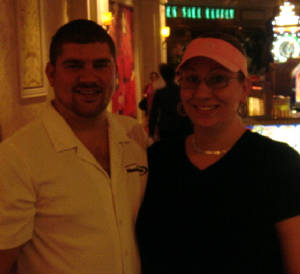 Amanda and Johnny K!!!!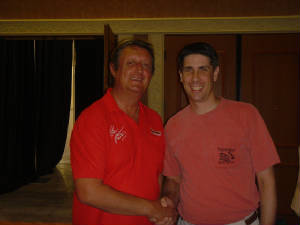 Although I've been fortunate to do it before, meeting my darts idol Eric Bristow is always a thrill !!!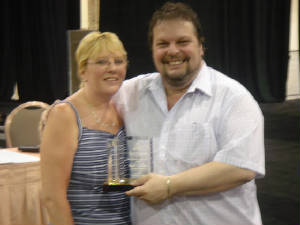 Peter Manely ( and wife Chrissy ) showing off his Desert Classic Cricket trophy. ( Beating out John Part in 3rd game of 3, needing two R9's to beat a still on fire Part )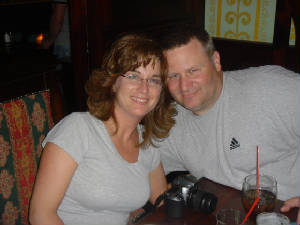 On top of all the great darts action, got a chance to meet and share a meal with the founder and Commandant of SEWA-DARTS.COM, Erik McVay and his new bride Darci.

http://sewa-darts.com/